"Drake & Josh" is one of Nickelodeon's most successful sitcoms. From popular lines like "Hug me brotha," to "I ain't callin' you a truther," this duo has created countless memories for millions of people. Fans of this Dan Schneider show know they made four seasons, but did you know they made a Christmas movie a few years later?
It's called "Merry Christmas, Drake & Josh," and was the third most-viewed TV movie on cable. The film originally aired on Nickelodeon on December 5, 2008, to just over 8 million viewers.
It's fun to see "Drake & Josh" so festive, and during the holidays, what better way to celebrate than getting nostalgic with our favorite TV characters?
Fun fact: though the movie is a celebration of Christmas, actor Josh Peck is actually Jewish. In an interview at Cornell University, Josh reveals a few things about himself, including the fact that he's proudly Jewish and that he and Drake Bell didn't like each other at first. Check out the article here if you want to learn more!
In the movie, Drake (Drake Bell), Josh (Josh Peck), Megan (Miranda Cosgrove), Audrey (Nancy Sullivan), and Walter (Jonathan Goldstein) all return to reprise their roles. Things get started when Josh tells Drake he plans to throw a Christmas party on the rooftop of the Premiere. Helen (Yvette Nicole Brown) surprisingly approves of the party (as long as there are churros), so Josh goes ahead and starts to plan.
Through a series of crazy events, Drake ends up meeting a little girl at the mall while dressed as Santa. She says she wants the best Christmas ever, and Drake tells her he's going to make it happen (Remind anyone else of a certain "Kenan & Kel" Christmas special?).
Anyway, what Drake doesn't realize is that he can't break a Christmas promise‒‒it's the rules as stated in the movie itself. Unbeknownst to Drake, the bottom is about to fall out from under both him and Josh, making it exceedingly difficult for them to fulfill their promise.
Long story short: Josh goes to jail, gets beat up by an inmate named Bludge (Kimbo Slice), and must outwit a cop who has it out for Christmas. Drake also has his own problems in the film, but you'll have to watch it to get the full story!
For longtime fans of the show, "Merry Christmas, Drake & Josh" is a holiday tradition! So grab your brotha and a cup of hot cocoa and settle in for some laughs and Christmas cheer.
---
"Drake & Josh" is an American television sitcom created by Dan Schneider that aired on Nickelodeon for four seasons, from 2004 to 2007. "Drake & Josh" stars Drake Bell and Josh Peck as two teens with opposite personalities who become stepbrothers. The series was produced by Dan Schneider, an American actor, TV and film actor, and producer.
At last, Halloween is finally here! As Nickelodeon celebrates the spooktacular holiday with fun TV specials, we've got another special treat to get you excited for one of the most freakin' awesome holidays on Earth!
To celebrate All Hallows, we sat down with some of the cast members from Dan Schneider's "Game Shakers" and "Henry Danger" to ask them candid Halloween-themed questions that are sure to get you thinking about your own spooky experiences or old Halloween costumes!
Check out the Q&A with some of our favorite Schneiderverse actors:  
Q: What was your best halloween costume ever?
Cree Cicchino: Homemade little girl serial killer with red eyes and a blood splattered dress. Boom.
Cooper Barnes: Rodimus Prime, 8 years old. Although my Marty McFly costume, age 26, also was a hit.
Riele Downs: I think my favorite was either when I was a Wii Remote or an iPhone. But I couldn't have been more excited to be Mac and Cheese for a Henry Danger episode!
Sean Ryan Fox: The best halloween costume I think I've ever had was a werewolf only because it was fun to scare people.
Maddie Shipman: When I was Cruella De Vil definitely I wore that costume two years in a row!!
Q: What was your worst?
Cree: Last minute cat.
Cooper: Hairy Potter. I wore a wolfman costume underneath a pottery smock and went around holding various ceramic items. I thought it was funny. No one got it.
Riele: Well, from where I stand now, looking back at the "princess" costume years, that era in every little girl's life, I'm sure it was one of those costumes. Lol
Maddie: Probably when I was catwoman. It was just too much going on for me.
Q: Have any of you ever experienced anything supernatural? Tell us about it…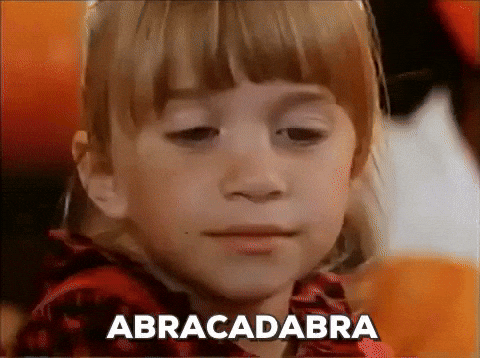 Cree: No, ghosts don't think I'm cool enough!
Cooper: Yes. Ghosts. Freaky stuff. It's real.
Maddie: I wish! I've always been so interested in supernatural experiences!!
Q: Favorite scary movie?
Cree: The ones that aren't scary.
Cooper: Just rewatched "Poltergeist" and it holds up really well! I think that might be it!
Sean: I don't really have a favorite scary movie. I like all movies. "The Purge" was one that was kinda funny to me only because of the masks. There are also the classic horror characters like Jason or Freddy Krueger.
Riele: None! Okay, Elf. Seriously, a man that age acting that foolish was very unsettling to me. My mom had to turn it off. Lol….I was really young though, but still.
Maddie: I've only seen one scary movie all the way through because I'll freak out and run out of the room!
Q: What's something random you're scared of?

Cree: Someone hiding in the back of my car, waiting to attack me.
Sean: I'm honestly not scared of anything anymore. I used to be afraid of falling out of a roller coaster because they seemed too extreme but I overcame that.
Maddie: The bed closest to the door in a hotel room! I'm not exactly sure why but it's a very unsettling feeling!
Q: Who is the biggest scaredy cat on set? Who would be most afraid in a haunted house?
Cree: Uh…..ME!!!
Cooper: Riele.
Riele: I think that would be an easy "ME". I'm pretty sure that would be a unanimous vote.
Sean: I know that Riele and Ella are just scared in general and don't like being scared, but you could probably spook Jace out with something.
Maddie: It depends on the situation! I love Halloween Horror Nights, Knotts Scary Farm and haunted houses; but if I don't know something is a joke I'll freak out!
Q: Who are the biggest pranksters on set?
Thomas Kuc: You could say me and Benji are the pranksters on set.
Maddie: I'm not the best at doing pranks. But I am the best victim for pranks! I can see someone and they can do the slightest jump scare and I'll scream and fall on the floor. Thomas and Benji are the pranksters on set.
Q: If you were to cast a spell on a fellow cast member, who would it be, and what would the spell be?

Cree: Thomas. I'd give him brown hair and eyes. Show him what it's like.
Cooper: I'd make Sean and Riele have to switch bodies for the day.
Riele: I would cast a spell on Jace that would make him stop talking about politics. Lol!
Maddie: I would cast a spell on Cree and it would be a spell to let me know what she's thinking because she is very mysterious.
Q: Which fellow cast member would you bring with you to battle a zombie apocalypse?
Cree: Shel. I wouldn't even be scared.
Thomas: I would have to say Benji! We'd be great in a Zombie Apocalypse.
Cooper: Vampire. Preferably one of those sparkly ones from "Twilight."
Sean: If I had to bring one person with me in a zombie apocalypse it would have to be Cooper because I think he would not only have a serious plan, but also we would be the guys driving around in like a "death ice cream truck".
Maddie: Thomas because he's athletic, tons of fun to be around, and if we survived we would just have the time of our lives!
Q: Who would you rather battle, a werewolf or a vampire and WHY?
Cree: A werewolf because animals love me.
Riele: Which one is easier to kill again? I think I'd rather battle a vampire at sunrise. I wouldn't have to do much to win.
Sean: I would rather fight a vampire cause to kill a vampire would require a wooden stake and I feel like that's easier to find rather than silver bullets.
Maddie: Vampire definitely because maybe if I was lucky I could be turned into one!!
Q: If you could bring back one person in history as a zombie who would it be?
Riele: Michael Jackson! I'd love to see "Thriller" performed live by him instead of the endless renditions out there!
Thomas: I'm not sure who exactly but bringing back an Olympic fast runner would be cool to see. Zombies are usually slow so I would want to see a fast zombie!
Maddie: Alexander Hamilton!! I'm obsessed with Hamilton so I think it would be great to hear his side of the story!
Q: Would you rather be turned into a vampire for a day or a zombie for a day?

Cree: How is that even a question? Vampire! I'd look great with red eyes.
Thomas: I would rather be turned into a vampire for a day. I feel like zombies don't have as much fun.
Riele: Zombie I guess. I'd rather not drink the unclean, unfiltered blood of randos. But wait, would I have to eat brains?
Sean: I would rather be a zombie for a day because being vampire for a day would be more like for a night cause the whole vampire burns in sunlight, unless we are talking about "Twilight" vampires then that's a different story.
Maddie: A vampire because I love "The Vampire Diaries" and I want to see what it's like to be a vampire.
Q: Who would you like to switch bodies with for a day?
Thomas: I would switch bodies with Dwayne "The Rock" Johnson because he is the definition of cool.
Riele: DeMar DeRozan, Toronto Raptors' powerhouse shooting guard, to experience what it feels to ball like that! And to be tall like that!
Maddie: My best friend Lily because she's a model and lives in NYC!! OR Ursula from "The Little Mermaid" because she could change her body into different people!
Q: Would you rather have candy corn for the rest of your life for every meal or be transformed into a piece of candy corn for a day?
Maddie: I would choose to be a piece of candy for a day.
Cooper: I'd find the witch or warlock who presented me with these two cruel options and burn them at the stake.
Riele: A piece for a day. Reason being, I get to sit around all day and no one would eat me because no one really likes the stuff. This gives me the freedom to eat what I want for like….the rest of my ENTIRE LIFE!
Sean Ryan: I would be a piece of candy corn for a day because I feel like eating candy corn every day could make you sick.
These interviews definitely give us some insight into the minds of our favorite Dan Schneider Nickelodeon stars! What would your answers to some of these questions be?! Even if you don't get to eat too much candy this Halloween, this cast interview will for sure be a great treat! Happy Halloween!
---
Dan Schneider is an American actor, TV and film actor, and producer. Dan Schneider has devoted his life to behind-the-scenes production of hit shows on Nickelodeon including "All That," "The Amanda Show," "Kenan & Kel," "Drake & Josh," "Zoey 101," "iCarly," "Victorious," "Sam & Cat," "Henry Danger," and "Game Shakers."
Dan Schneider has created some of the most beloved characters on Nickelodeon. We love watching the goofy antics of our favorite Schneiderverse characters— Drake & Josh, Kenan & Kel,  "Sam & Cat" and the "Game Shakers" cast, just to name a few. But getting a glimpse of these fun-spirited and talented casts behind-the-scenes is an extra special treat!
For this week's Throwback Thursday we're taking a look back at 3 of the most hilarious behind-the-scenes videos posted on Dan Schneider's DanWarp YouTube page. Get ready to LOL!
1. iCarly: Um, WHERE'S CARLY?!?
The cast and crew of "iCarly" are ready to read through their new script and start filming a new episode— just one problem — Miranda Cosgrove (the actress who plays Carly) is nowhere to be found! Dan Schneider pulled out the ole camera to capture Miranda's fellow castmates wondering where she might be in this super funny behind-the-scenes video. And, it turns out Miranda had good reason to be late…
2. Victorious —  On Set Silliness
Ever wondered how the cast of "Victorious" entertained themselves in-between takes? Apparently, they break out into song and dance! See Robbie (Matt Bennett) rattle off a tune while Tori (Victoria Justice) and Cat (Ariana Grande) get their groove on! It's fun to see the castmates being so silly and goofy… just like us!
3. Game Shakers —  Lemon Challenge!
No one likes a plain lemon, but that's why eating them is such a challenge! Wait until you see some of the cringe-worthy faces on the "Game Shakers" castmates. Do you think you could handle eating a lemon?! If you try this challenge at home, watching this video afterwards will definitely help you feel less sour!
Seeing how much fun these cast members had in between takes really shows how freakin' awesome it is to work on Nickelodeon show! There's plenty more hilarious DanWarp videos for you to get your laugh on. Check back soon for more Throwback Thursday videos!
Dan Schneider is an American actor, TV and film actor, and producer. Dan Schneider has devoted his life to behind-the-scenes production of hit shows on Nickelodeon including "All That," "The Amanda Show," "Kenan & Kel," "Drake & Josh," "Zoey 101," "iCarly," "Victorious," "Sam & Cat," "Henry Danger," and "Game Shakers."
Schneider's Bakery
2018-01-05T20:35:43+00:00
"Drake & Josh" is one of Nickelodeon's most successful sitcoms. From popular lines like "Hug me brotha," to "I ain't callin' you a truther," this duo has created countless memories for millions of people. Fans [...]
Schneider's Bakery
2017-10-31T21:25:27+00:00
At last, Halloween is finally here! As Nickelodeon celebrates the spooktacular holiday with fun TV specials, we've got another special treat to get you excited for one of the most freakin' awesome holidays on [...]
Schneider's Bakery
2017-10-24T21:41:03+00:00
Dan Schneider has created some of the most beloved characters on Nickelodeon. We love watching the goofy antics of our favorite Schneiderverse characters— Drake & Josh, Kenan & Kel,  "Sam & Cat" and the "Game [...]