Every year, Nickelodeon's "Kids' Choice Awards" reward the best of the best in entertainment based on your votes. This year, fans' favorite actors, singers, movies and shows were up for a ton of awards in different categories. Among others, the cast and crew of Dan Schneider's "Henry Danger" were in for a big treat — well, two big treats, actually! And we don't mean candy (though that would be great too).
To fans' delight, "Henry Danger" took home that, big beautiful orange blimp for "Favorite Kids' Show." There are so many reasons this amazing show deserved this award, several of which we wrote about on a previous blog post. Literally nothing compares with the awesome antics that Captain Man and Kid Danger get up to on the reg'. What could be better than a show full of superpowers? Oh yeah! A show starring Jace Norman.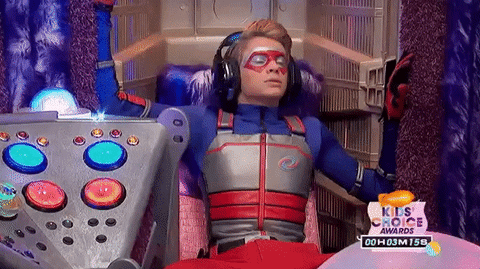 This brings us to the second big win of the night: Jace Norman for "Favorite Male Actor"! Jace has a huuuge fan base, and it looks like they really came through for our man at the awards. There is a lot to love about Jace (his great smile and hysterical sense of humor being two factors). Both as an actor and as a person, Jace is a seriously great guy with a lot to offer. We can't wait to see where his career takes him! For a kid who landed his first gig on his first ever acting audition at age 12, this is definitely a promising start.
If you watched the awards, you might have noticed a great stunt the whole cast pulled to parody this year's legendy Oscars snafu. After accepting the blimp, Jace Norman looks down and says "You guys this must be a mistake — this says "Favorite Kids' Show: Moonlight." I didn't even know they were nominated!"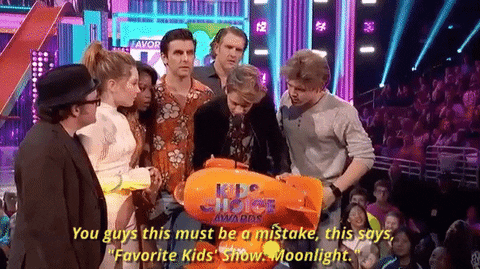 "Moonlight," of course, is the film that actually won Best Picture after "La La Land" was mistakenly announced at the Oscars. Their slip-up makes us super glad that the "Kids Choice Awards" had all their cards in order! Phew!
So many other great actors, shows, movies, and musicians took home awards at the 2017 Kids' Choice Awards, including "Ghostbusters" for Favorite Movie, "Finding Dory" for favorite animated movie, and "Fifth Harmony" for Favorite Music Group.
Congrats again to "Moonlight" — er, we mean "Henry Danger" — on the epic wins this year! It's been a crazy ride. 
---
"Henry Danger" is an American superhero TV comedy, created by Dan Schneider and Dana Olsen, currently airing on Nickelodeon. The series follows a 13-year-old boy, played by Jace Norman, who lands a job as the sidekick of a local superhero. "Henry Danger" is produced by Dan Schneider, an American actor, TV and film actor, and producer.