On Dan Schneider's "Henry Danger," Sean Ryan Fox plays Henry's affable and helplessly goofy best friend, Jasper. In real life, Sean Ryan Fox is charming, hilarious, down-to-earth, AND an awesome singer-songwriter. We've GOT to talk about Sean Ryan Fox's catchy music video for his debut single "Indestructible."
In the music video, Sean Ryan Fox plays a nerdy character who is too scared to talk to his crush — played by Nickelodeon's Lilimar — who works at a coffee shop. As the video progresses, Sean's awkward and clumsy character imagines he's the suave stud who catches Lilimar's character when she falls and escorts her on a romantic trip to the beach.
In the chorus of the song, Sean croons, "Sometimes I wonder/If I was superman/Would you take my hand?" as he looks longingly at his crush.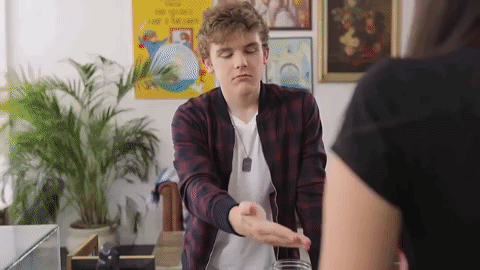 Towards the end, he accidentally stops a robber from stealing his crush's purse. It seems Sean's character is an everyday superhero… and he doesn't need to lose the glasses or wear fancier clothes to have a positive impact on someone.
The music video contains an even deeper meaning for viewers. In a recent interview, Sean mentioned that he wanted to write "Indestructible" to show people that it was okay to be themselves. He says that people will like you for just being yourself in the end… nerdiness and all!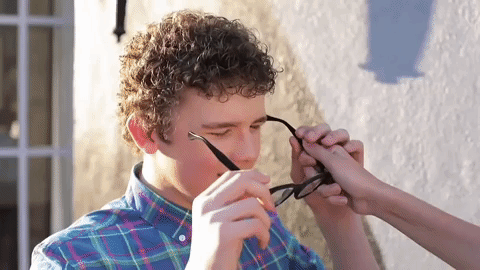 We think this lyric sums it up perfectly: "Sometimes love can make you feel less than zero/Everyone's gotta find their superhero!"
While the song helps viewers see the power of self-confidence, Sean says the superhero theme was also inspired by his love of Marvel's comic book characters.
This music video definitely inspires us. We're sure that the lyrics and message of "Indestructible" will stand the test of time. Plus, it's always great to see one of our favorite Nickelodeon stars succeed in his solo career. As an added bonus, Nickelodeon actors Riele Downs and Jaheem Toombs make appearances, too!
Check out the music video below and tell us what you think!