There's a lot to love about Dan Schneider's "Game Shakers," a hit show on Nick about tech-savvy teens running a gaming company. That's why "Game Shakers" has been nominated as Favorite TV Show (Kids) at the 2017 Kids Choice Awards. Even better, the show's own Benjamin Flores Jr, AKA Benji, has been nominated as Favorite Male TV Star!
Benji brings so much joy and heart to "Game Shakers" and the entire network with his zany attitude and overflowing starpower. We're beyond stoked to see him recognized for all his hard work!
Here are 3 reasons we think Benji would be an amazing choice for this award. Let us know what you think, and don't forget to cast your vote before tuning in on March 11th!
1.Triple G has the life we all want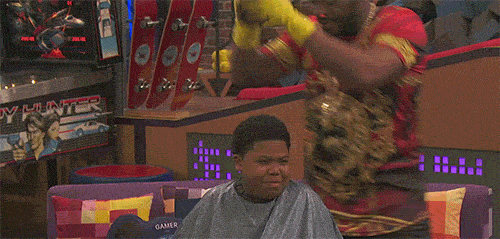 On "Game Shakers," Benji plays Triple G, the son of superstar Double G and official game consultant for the Game Shakers. Triple G is living every kid's dream — not only is he a celebrity's son, but he gets to spend his time testing awesome new games. Try to name a kid (or adult) who wouldn't be all about that life. We'll wait.
Game testing isn't all fun and games (okay, it is all games, but it's not all fun). When things go wrong, it's Trip that's tripped up, and his clumsiness just adds to the madness. But for Trip, it's worth it: working with the Game Shakers lets him spend time with kids his own age for once, instead of always jetsetting with his celebrity dad and his posse (the horror!).
2. Benji is awesome in real life, too As the son of a fictional rapper, it makes sense that young Benji has a burgeoning rap career of his own. Better known as "Lil P-Nut," the Memphis native raps, sings, and dances. He even voiced the rapping penguin Atticus in "Happy Feet Two." He's even been on "Ellen"! TWICE!
For a taste of Lil P-Nut's work, make sure to listen to his song "You Might Be the One," first created and performed when he was just seven years old!
3. Destined for greatness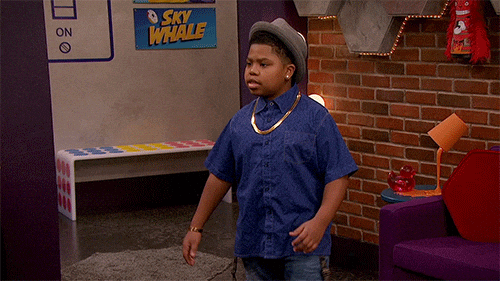 We know that the future is bright for young Benji. For starters, as the TV son to Double G, played by the iconic Kel Mitchell, and you can spot the "like father like son" dynamic from a mile away. Kel is not a genetic relative, obviously, but it's clear that Benji looks up to him — he grew up watching "Kenan & Kel" and "Good Burger" and, according to his close friend (and duh, fellow "Game Shaker") Maddie, he knows everything about his idol Kel.
Already, Benji is shaping up to be Nickelodeon legend. He was even cast as Gerald in a live action TV movie based on the famous Nick cartoon, "Hey Arnold." We can't wait to see where his rollercoaster of a career takes him next!
Do you agree that Benji should win a Kids' Choice Award? Let us know in the comments for tweet @DanWarp!
"Game Shakers" is an American live-action sitcom, created by Dan Schneider, currently airing on Nickelodeon. The series stars Cree Cicchino and Madisyn Shipman as pre-teens that start a multimillion dollar gaming company and take on a rap superstar, played by Kel Mitchell, as their business partner. The series is produced by Dan Schneider, an American actor, TV and film actor, and producer.
Follow Dan Schneider on Instagram!